Brian's carved birds are so life-like that you can hardly believe they won't fly away. These lovely creations are one of a kind with fine detailing. These birds are award-winners, and in private collections in the US. Brian does commissioned carving and also has a limited number of birds available for purchase.

American Goldfinch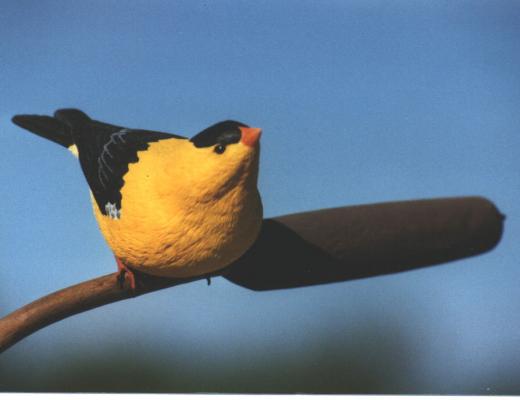 Brian does commissioned original wood carving, so even though this item is sold, please contact him via the Montana Art Emporium.

To view more bird carvings, simply "click" on the name.
To purchase any of these fine wood carvings, please e-mail us or
or call the Montana Art Emporium at 406-375-0822.

Home Page Gouse Firearms Engraving Montana Art Gallery Contact Us